"Blue & Lonesome" to pierwszy album studyjny The Rolling Stones od ponad dekady!
"Blue & Lonesome" jest powrotem do bluesowych korzeni zespołu i wyrazem prawdziwego uwielbienia dla bluesa. Płyta, która zawiera 12 utworów z klasyki bluesa, została nagrana w zaledwie 3 dni! Album powstał w grudniu ubiegłego roku w londyńskim British Grove Studios – niedaleko Eel Pie Island, gdzie zespół stawiał swoje pierwsze muzyczne kroki.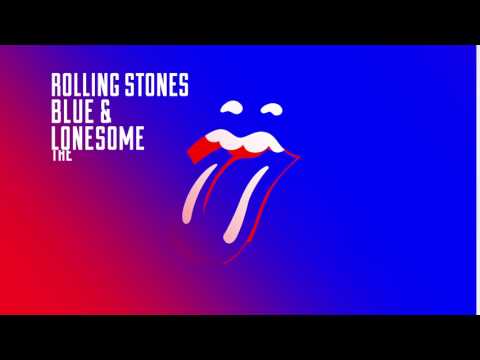 Do nagrywania "Blue & Lonesome" The Rolling Stones podeszli bardzo spontanicznie. Zespół w swoim odwiecznym składzie - Mick Jagger, Keith Richards, Charlie Watts i Ronnie Wood, zaprosił do współpracy Darryla Jonesa (bas), Chucka Leavella (keyboard) oraz Matta Clifforda (keyboard). Ponadto w dwóch utworach do zespołu dołączył Eric Clapton, który akurat nagrywał swoją własną płytę w sąsiednim studio!

"Blue & Lonesome" bezpośrednio dowołuje się do wczesnych dni działalności The Rolling Stones jako zespołu bluesowego grającego muzykę Jimmy'ego Reeda, Willie Dixona, Eddie'ego Taylora, Little Waltera czy Howlin' Wolf, których kompozycje trafiły na album.
Tracklista:
1. Just Your Fool (Original written and recorded in 1960 by Little Walter)
2. Commit A Crime (Original written and recorded in 1966 by Howlin' Wolf - Chester Burnett)
3. Blue And Lonesome (Original written and recorded in 1959 by Little Walter)
4. All Of Your Love (Original written and recorded in 1967 by Magic Sam - Samuel Maghett)
5. I Gotta Go (Original written and recorded in 1955 by Little Walter)
6. *Everybody Knows About My Good Thing (Original recorded in 1971 by Little Johnny Taylor, composed by Miles Grayson & Lermon Horton)
7. Ride 'Em On Down (Original written and recorded in 1955 by Eddie Taylor)
8. Hate To See You Go (Original written and recorded in 1955 by Little Walter)
9. **Hoo Doo Blues (Original recorded in 1958 by Lightnin' Slim, composed by Otis Hicks & Jerry West)
10. Little Rain (Original recorded in 1957 by Jimmy Reed, composed by Ewart.G.Abner Jr. and Jimmy Reed)
11. Just Like I Treat You (Original written by Willie Dixon and recorded by Howlin' Wolf in December 1961)
12. *I Can't Quit You Baby (Original written by Willie Dixon and recorded by Otis Rush in 1956)

W nagraniach wzięli udział:
Mick Jagger: Vocals & Harp
Keith Richards: Guitar
Charlie Watts: Drums
Ronnie Wood: Guitar
Darryl Jones: Bass
Chuck Leavell: Keyboards
Matt Clifford: Keyboards
oraz goście: *Eric Clapton: Guitar **Jim Keltner: Percussion