Nagranie spektakularnego koncertu Iggy'ego Popa w Royal Albert Hall na DVD, Blu-Ray i w wersji DVD + 2CD.
"Post Pop Depression: Live At The Royal Albert Hall" będzie zawierać utwory z płyt "The Idiot", "Lust For Life" i oczywiście "Post Pop Depression". Lista wykonanych utworów zawiera The Passenger, Lust For Life, Sister Midnight, Gardenia, China Girl, Nightclubbing, Success, Tonight i wiele więcej.

Płyta "Post Pop Depression" powstała dzięki współpracy Iggy'ego z członkiem Queens Of The Stone Age Joshua Hommem. Album został uznany przez liczne grono krytyków i odniósł ogromny, komercyjny sukces. 13 maja trasa promująca Post Pop Depression zawitała do londyńskiego Royal Albert Hall.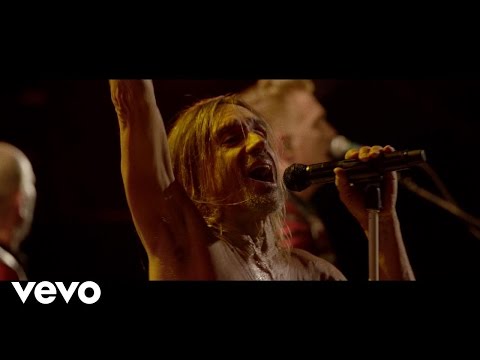 "Byłem w swoim życiu na wielu koncertach, ale ten był jednym z najlepszych" The Telegraph

Z zespołem w którego skład wchodził Josh Homme, Dean Ferita i Troy Van Leeuwen z Queens Of Stone Age, Mattem Heldersem z Arctic Monkeys i gitarzystą/producentem Mikem Sweeneyem (Skunk, Chavez, Zwan), Iggy zafundował publiczności niesamowity koncert, który głównie skupiał się na nowej płycie oraz dwóch wcześniejszych – "The Idiot" i "Lust For Life" – powstałych w wyniku współpracy z Davidem Bowie.

Tracklista

1) Lust For Life  

2) Sister Midnight 

3) American Valhalla  

4) Sixteen 

5) In The Lobby

6) Some Weird Sin 

7) Funtime  

8) Tonight  

9) Sunday  

10) German Days  

11) Mass Production 

12) Nightclubbing  

13) Gardenia

14) The Passenger  

14) China Girl  

15) Break Into Your Heart  

16) Fall In Love With Me 

17) Repo Man 

18) Baby  

19) Chocolate Drops  

20) Paraguay  

21) Success